We have a incredible array of sessions and workshop coming up throughout the year. See whats going on below and book on to anything that grabs your interest.
GECKO WORKSHOP
Award-winning and internationally-acclaimed physical theatre company Gecko visit THS for a day Workshop!
Wired Aerial Theatre are excited to announce a professional development opportunity with GECKO! Feel alive, feel creative and learn how to expand your physical and emotional capabilities!
Award-winning and internationally-acclaimed physical theatre company Gecko, will be visiting us for a day's professional development workshop in November and you are invited!
Gecko workshops are led by highly experienced company members who devise and perform in their shows and we are very excited to be welcoming them up to Liverpool!
A Gecko show is visual, visceral, ambitious theatre crafted to inspire, move and entertain. Gecko strives to make their work wide open to interpretation and put their audience at the heart of the narrative.
This workshop is suitable for professional performers and 3rd year/recent Performing Arts students and will explore choreographic techniques, theatre making and devising.

Hosted at The Higher Space, Liverpool, on Saturday 17th November 2018 – 10am-4pm
Price: £70 (NUS £60)

Come on over, be inspired, play and create with us! We look forward to welcoming you to The Higher Space!
ROCKBOTTOM WORKSHOP
Signature ROCKBOTTOM Workshop with Stuart Waters
'Powerless to Powerful'
Sunday 4th November 11-1pm
This signature ROCKBOTTOM workshop will be an explorative session based on the safe guarding practices that were initiated and developed as part of the devising process and creation of ROCKBOTTOM. Participants will be led through conversation, reflection and movement exploration in an autonomous way within an open and safe environment. The core principles and ideas of 'safety' within a creative and explorative environment will underpin the structure of the session. The final part of the session will consist of an optional additional exploration that involves the documentation of portraits through the use of photography asking the question, how can we capture that which has passed in the session into one portrait? With permission, the portraits will be used as part of a bigger online ROCKBOTTOM photographic exhibition as part of the ROCKBOTTOM Tour.
Suitable for adults aged 18+. No experience necessary, this workshop is open to those interested in dance, movement, physical theatre and making. There will be aspects of physical explorations as well as conversational – all parts of the session are optional.
Price £4 payable on the day.
Call the Wired Aerial Theatre office to reserve your spot 0151 207 7568
Stuart will be performing ROCKBOTTOM as part of homotopia at the Unity Theatre on Weds 14th November. For more information on Stuart Waters and ROCKBOTTOM please go to http://www.homotopia.net/festival-item/rockbottom/#.W7OpZS-ZOAw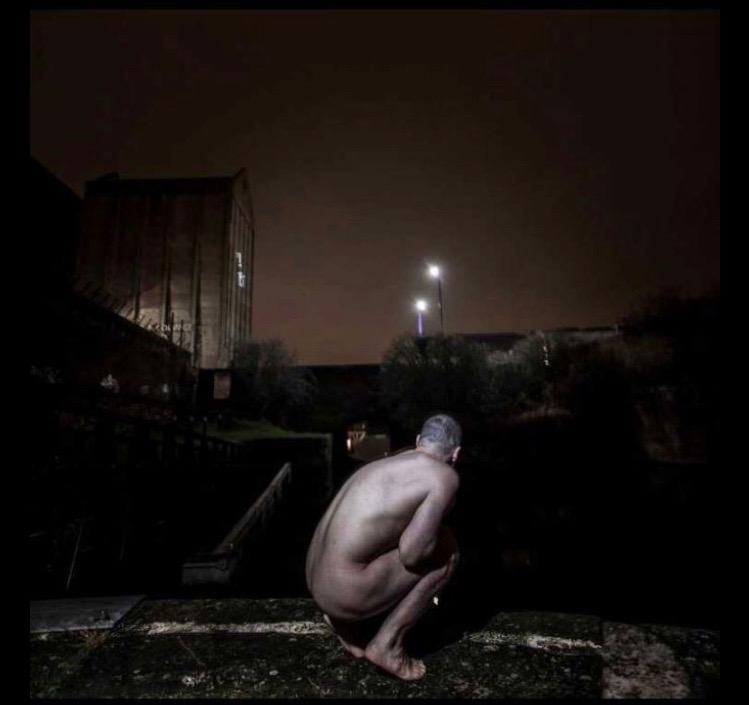 Holiday Circus Clubs
Over selected school holidays we run a week-long Circus Club for our juniors. These clubs are open to anyone, at any level, from ages 6-14 years. Over the week you can learn different skills on various pieces of aerial equipment (including silks, hoop, trapeze and cocoon), along with team building games and fun activities.
NEXT CLUB!
JUNIOR SCARE SCHOOL
Mon 22nd - Fri 26th Oct 2018
9.30am - 3.30pm
This will be a spooky, Hallowe'en themed week where the Juniors can go wild with the make up and costumes as they creep around the space and fly above your heads. Come and watch the show on Friday if you're brave enough!
The week will include Hoop, Silks, Cocoon, Trapeze, acting, dancing and sound recording. All levels and abilities more than welcome!
Early Bird £70*
£80 for the week
£40 sibling discount!

*For Early Bird Discount, payment must be received by Fri 21st Sept 5pm
Back to Workshops