WIRED'S SUMMER SERIES 2018
Don't delay in securing your spot on to our incredible summer series full of our favourite aerial techniques of Bungee-Assisted Dance, Vertical Wall and elements of Circus. Open to professionals, students and graduates, intermediate level, beginners and juniors!
Bungee-Assisted Dance Creative Play Intensive
Monday 18th June – Wednesday 20th June 2018, 10am-4pm
Suitable for 3rd Year Dance Students and Professionals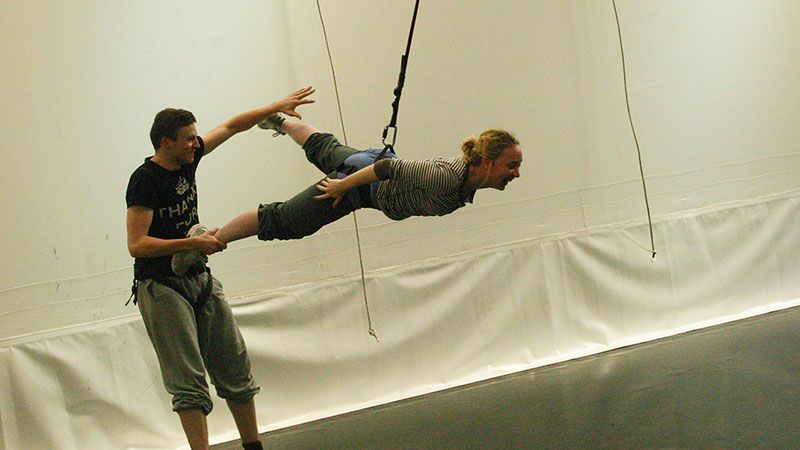 Wired Aerial Theatre are offering you the chance to be part of a creative aerial exploration. We are looking for performing artists with a background in dance and performing to join us for three days of choreographic exploration on our bungees.
For three days Daniela B Larsen, the Creative Coordinator and Michaela Anders, Aerial Dance Developer, will support participants to develop their bungee-assisted dance technique and guide creative play and choreographic explorations. A sneaky peak into the choreographic processes of Wired Aerial Theatre!
This unique and intensive experience is not to be missed!
SPECIAL PRICE - £150
Maximum 9 participants
OPEN LEVEL Weekend Bungee-Assisted Dance and Vertical Wall Day Workshops
Saturday 30th June, 10am-4pm – Bungee-assisted Dance
Sunday 1st July, 10am-4pm – Vertical Wall
Suitable for all levels of experience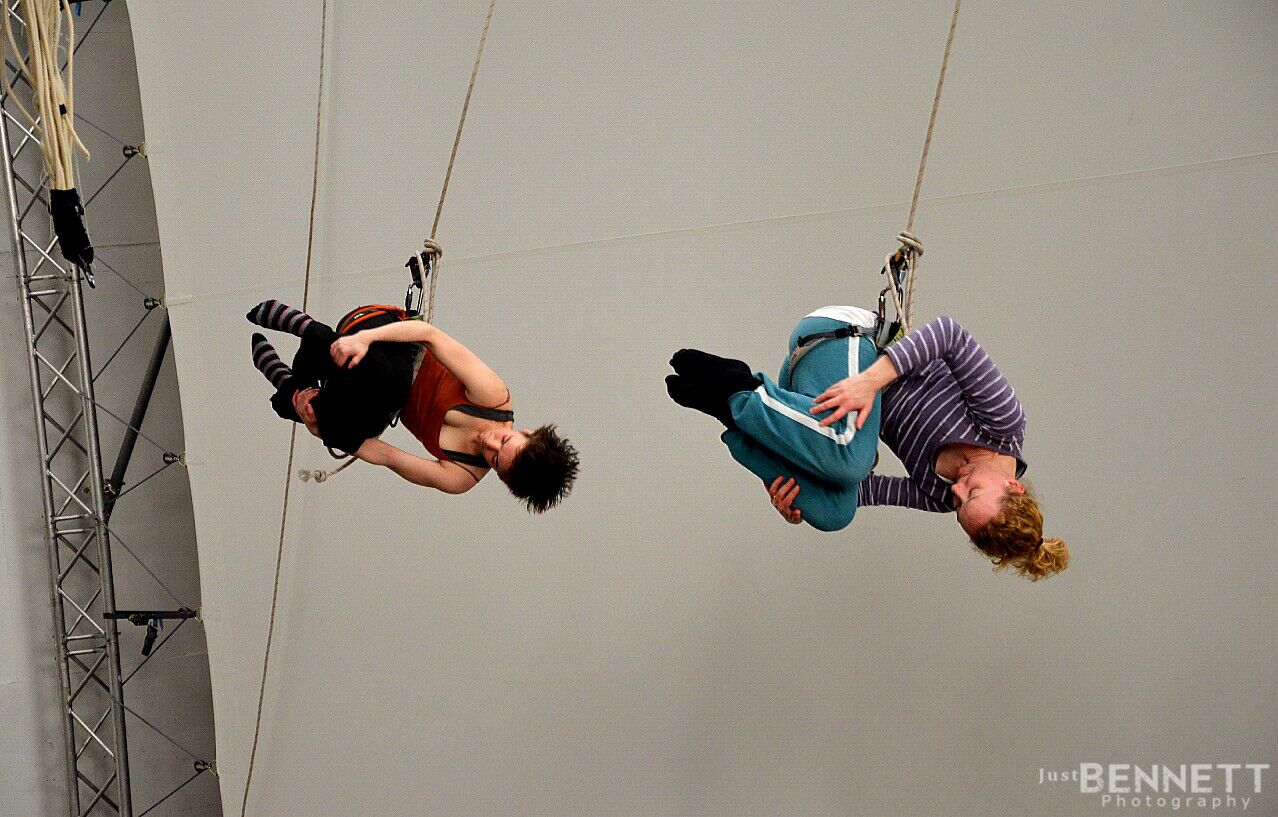 Bring out your inner warrior with 2 days of harness technique workshops! Opt for one or both workshops and come fly with us at The Higher Space! We will spend Saturday exploring flight and bounce on our specially crafted bungees teaching Wired's signature technique of bungee-assisted dance and Sunday whizzing and bounding all over our tensioned fabric wall! These workshops are suitable for all levels of experience – some dance experience is beneficial but not essential! For more information on our harness techniques, visit our website!
£80 a day or both days for £150
Maximum participants per day: 12 (BAD) / 9 (VW)
VERSATILE PERFORMER - Exploring Bungee-Assisted Dance & Vertical Wall
Monday 2nd July – Thursday 5th July 2018, 10am-4pm
Suitable for all dance students within Further Education (A Level/BTEC), Higher Education (Degree/Post Grad) and recent graduates.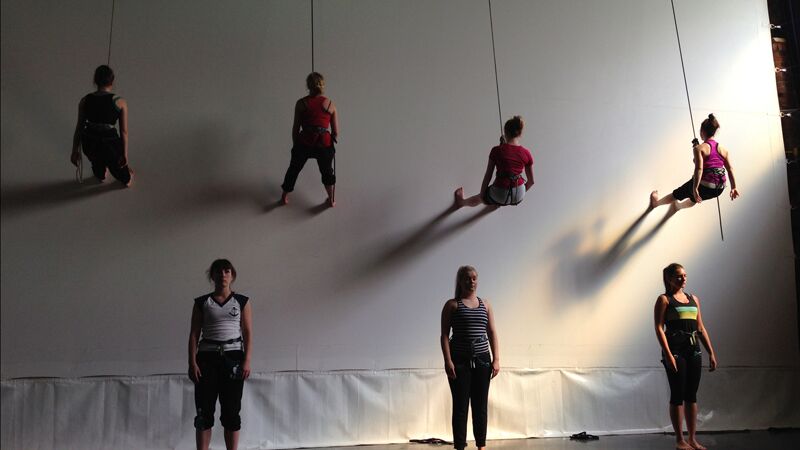 Are you a dance or performing arts student interested in learning how to add 'flying' to your list of dance skills? Wired Aerial Theatre understand the importance of being versatile in the Performing Arts world and aerial dance is a vital skill to add.
During the four-day course you will learn the skills of bungee-assisted dance and vertical wall, working towards an informal sharing of work at the end of our intensive. This is a fantastic opportunity for you to add a new genre to your dance portfolio and is an exciting and unique experience from the founders of Bungee-assisted dance.
£175
£155 EARLY BIRD DISCOUNT if you book and pay before Monday 25th June 2018
Maximum 9 participants
2-DAY VERTICAL WALL WORKSHOPS
9th & 10th July 10-3pm Beginners, 10am-3pm
11th & 12th July 10-3pm Improvers, 10am-3pm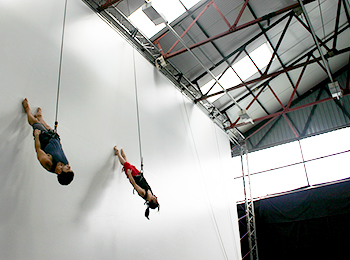 We have two 2-day Vertical Wall workshops running this July! Come and train, leap, run, fly and bounce with Wired's Company members on our beautiful tensioned fabric wall – courses suitable for all – bag your spot as we will be offering just 3 places per workshop! Led by Wired Aerial Theatre's Creative Coordinator we will be working on skill acquisition, strength building and creative play, finding flight, freedom, power and control!
Beginners - exactly what it says on the tin! No experience necessary, just a head for small heights and a willingness to find your inner lion!
Improvers - for those with some previous knowledge of vertical wall, this workshop will push the skills you already have, challenge you to explore more difficult manoeuvres and play with exploring form, dynamics and power in the air.
£120 per 2-day workshop – participants can book onto both workshops for a special price of £200
Maximum 9 participants per workshop
JUNIOR WIRED SUMMER SCHOOL
Monday 6th – Friday 10th August 2018, 9.30am-4pm
Suitable for juniors aged 6-14yrs - no experience necessary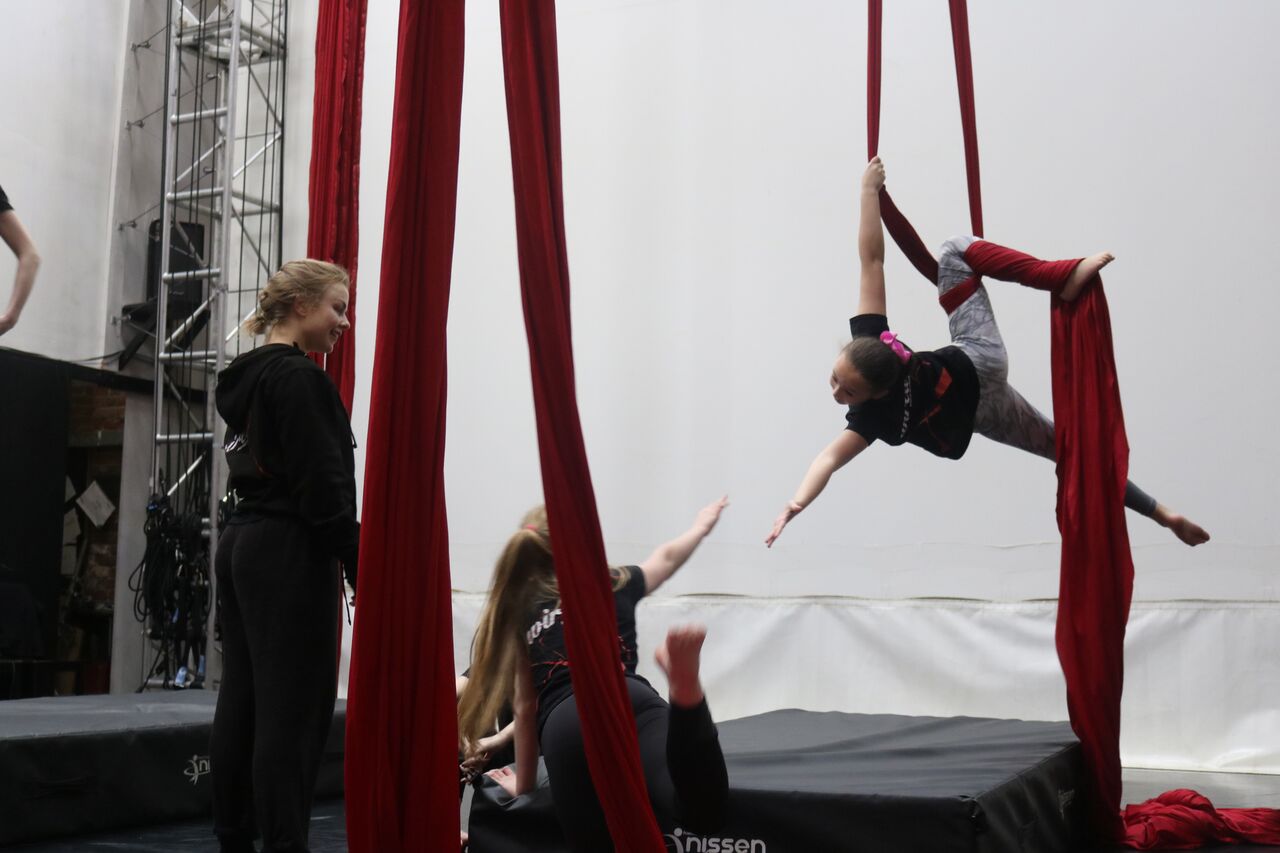 We are offering you the opportunity to experience five days with the Wired team where you will learn skills, have fun and create a performance by the end of the five days.
Come and PLAY, find FLIGHT, build STRENGTH, make FRIENDS, learn new SKILLS, have FUN, create a MYSTERY, get ready to SOAR and EXPLORE with WIRED AERIAL THEATRE!
£80
Maximum 15 participants
PROFESSIONAL CHOREOGRAPHIC INTENSIVE - AIR PLAY
Monday 20th August – Friday 24th August 2018, 10am-4pm
Suitable for aerial and dance professionals (and 3rd year dance/aerial students)
Wired Aerial Theatre are offering a creative open house where professional dancers can explore ground-based choreography and aerial equipment.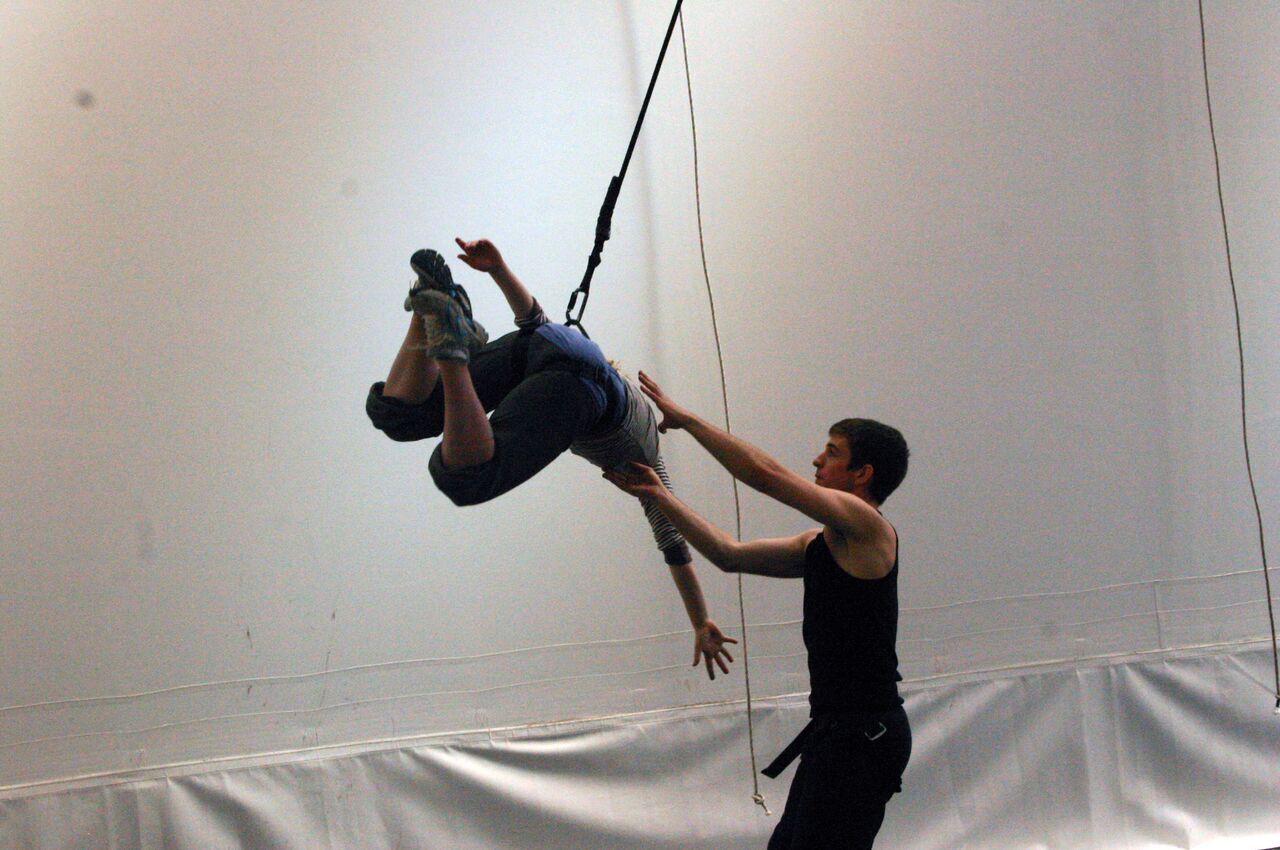 Led by Daniela B Larsen, Creative Coordinator and Michaela Anders, Aerial Dance Developer each day will bring a new combination of aerial equipment to the space allowing you to explore, play and create in a friendly and open environment. Come and explore the space, the whole space and nothing but the space! Get creative with us as we build towards every aerialists dream – The AERIAL JUNGLE!
Come spend as little as one day with us or join us for the whole week!
Schedule for the week:
Monday – Bungee-assisted dance part 1 – Exploring technical and creative techniques on the bungee
Tuesday – Bungee-assisted dance part 2 – Frame and Re-frame - exploring relationships between aerial and ground-based dancers
Wednesday – Harness Techniques – Reflections - exploring choreographic relationships between bungee-assisted dance and vertical wall
Thursday – Theatrical explorations – Exploring non-traditional use of aerial equipment
Friday – Aerial Jungle - Exploring the moment the feet leave the ground – stretch your skills, tinker with gravity.
£70 per day or £300 for the week.
Maximum participants per day 9
Aerial Jungle Charity Day
26th August 2018, 10am-3pm
Suitable for all!
Juniors, adults, families, friends! You are all invited into our HQ, The Higher Space to take part in our Charity Day, raising money for Willowbrook Hospice, Prescot! The space will be transformed into an aerial jungle for you and your little ones to come and explore. Games, refreshments, raffle and plenty of photo opportunities! Pop in, say hello, play!
No Booking Required!
Keep your eyes open for some SPECIAL ADDITIONS to this schedule! To be announced!
Back to News