Wired's biggest collaborations this year, Rigoletto, has started to take shape; a gigantic head and a pair of hands have emerged at Lake Constance!
All the stage pieces are made from core constructions of steel and wood. These three colossal body parts are essential elements of the stage, but not the only ones. The Rigoletto set consists of other parts which will be added to the lake stage in the next few weeks. These monumental structures weighing 35 tonnes were delievered to this beautiful destination by truck and then by boat to the lake stage.
The Rigoletto logo includes a collage of a circus tent, bunting, a clown's face, and a ruff amongst other things and will provide a clue as to what the rest of the set will look like.
If you want round the clock updates of the Rigoletto stage then head to Bregenzer Festspiele's online webcam here. In the mean time, feast your eyes on the set's magnificant journey below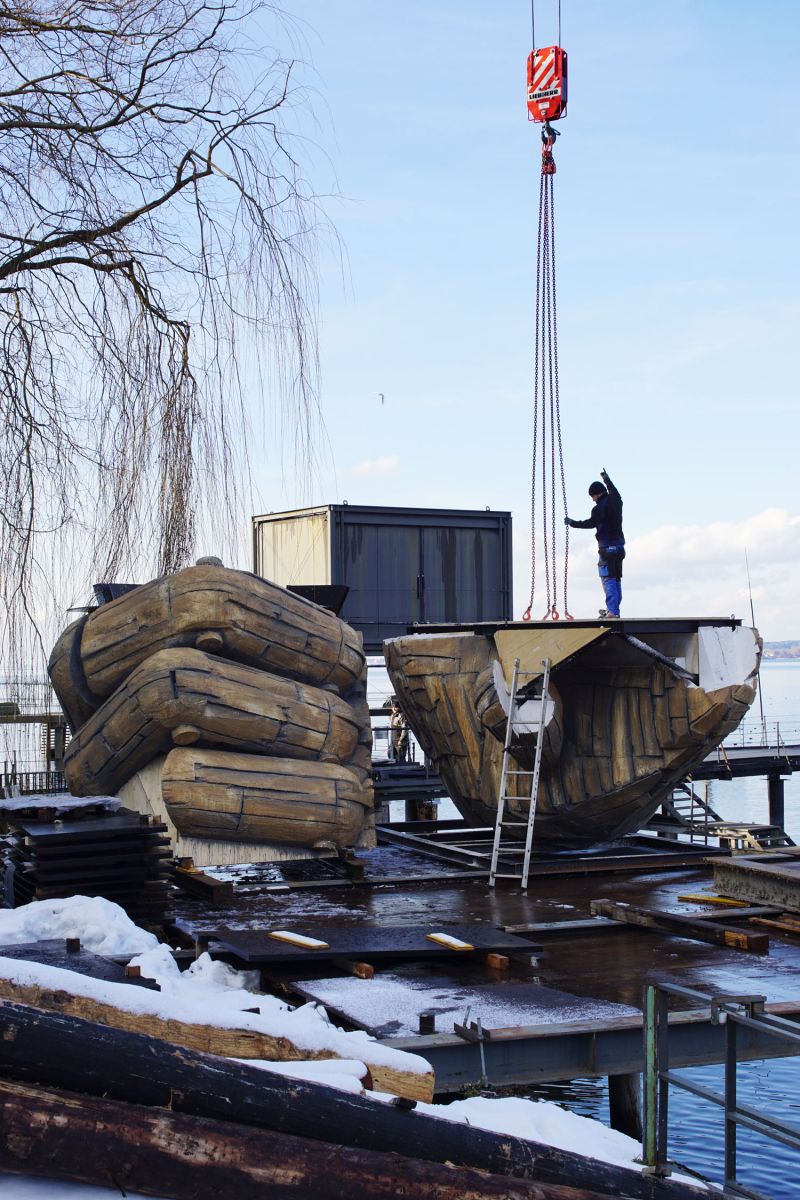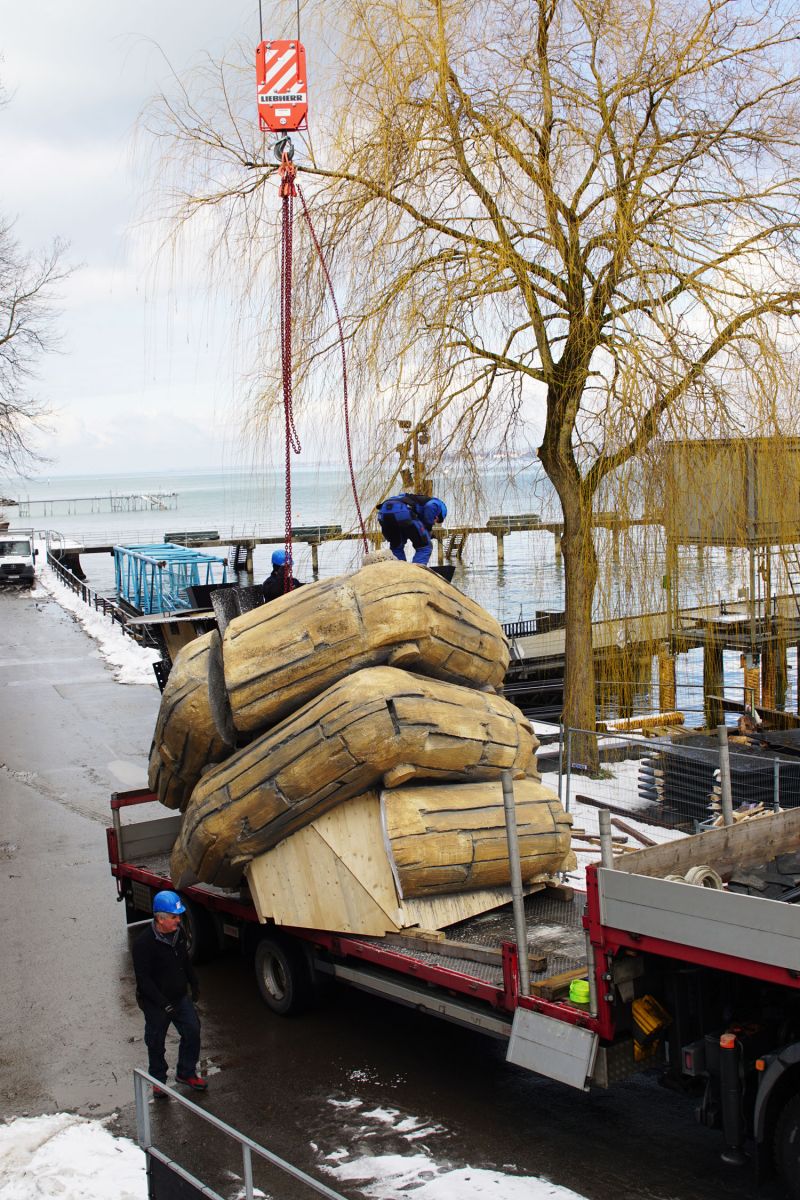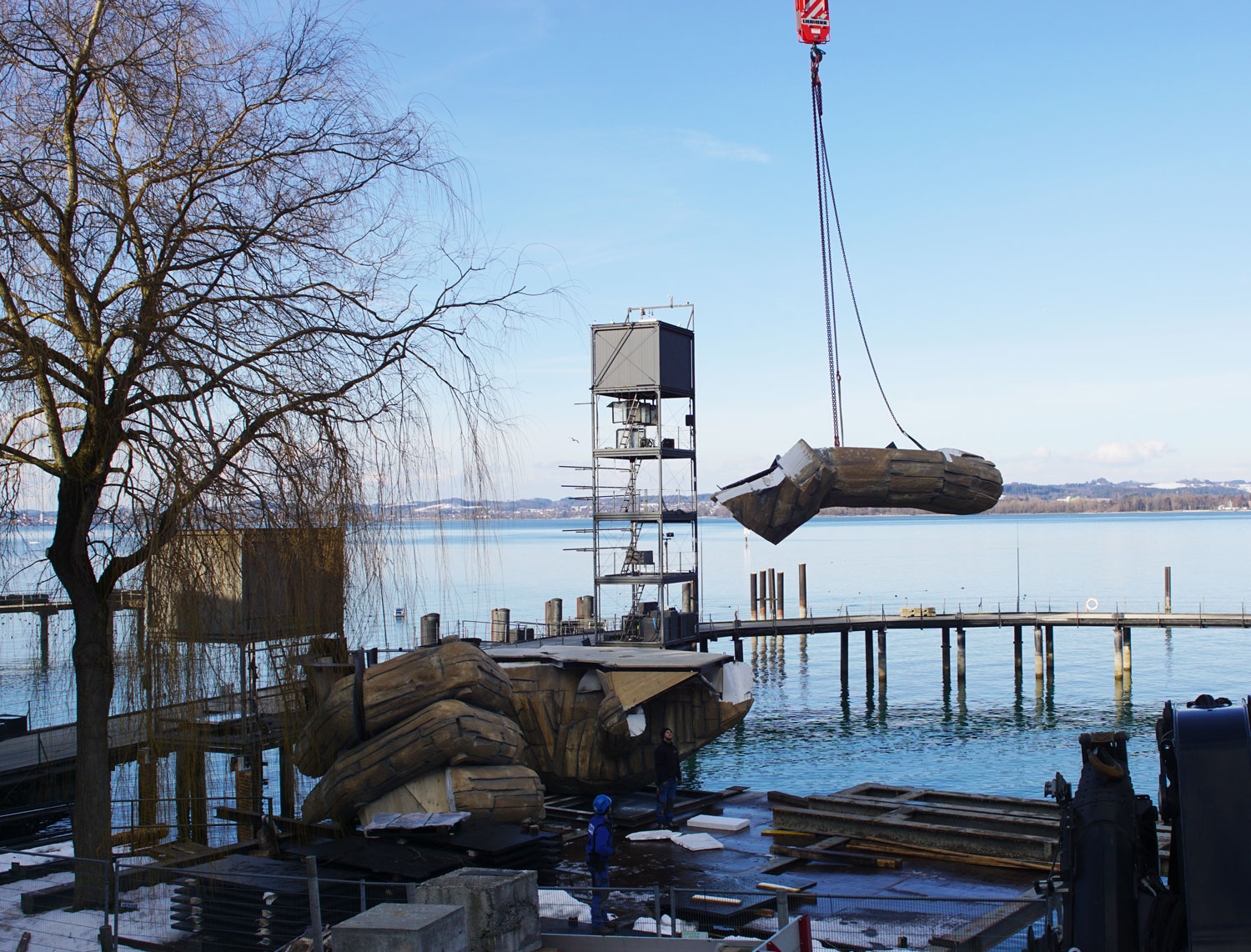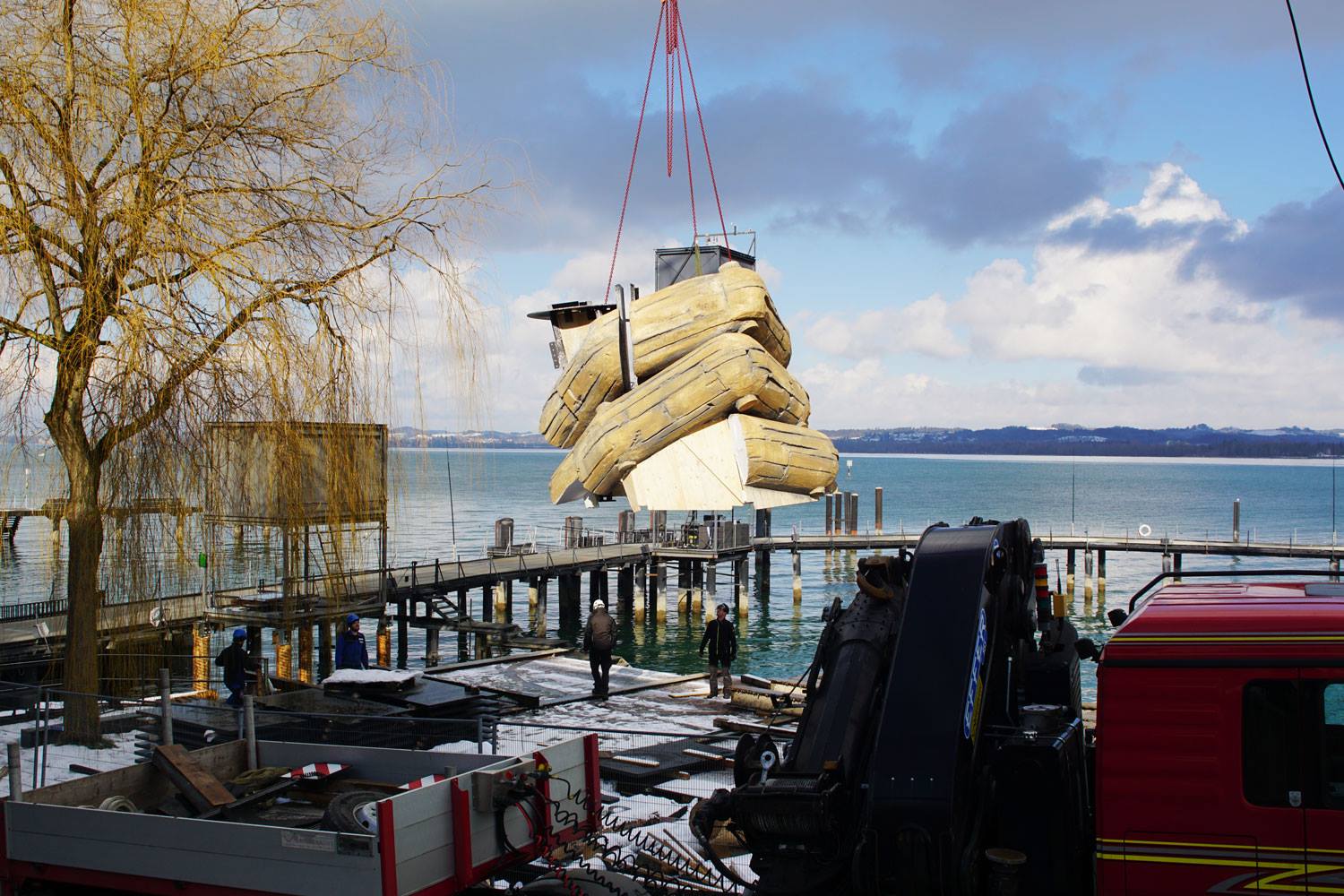 Back to News