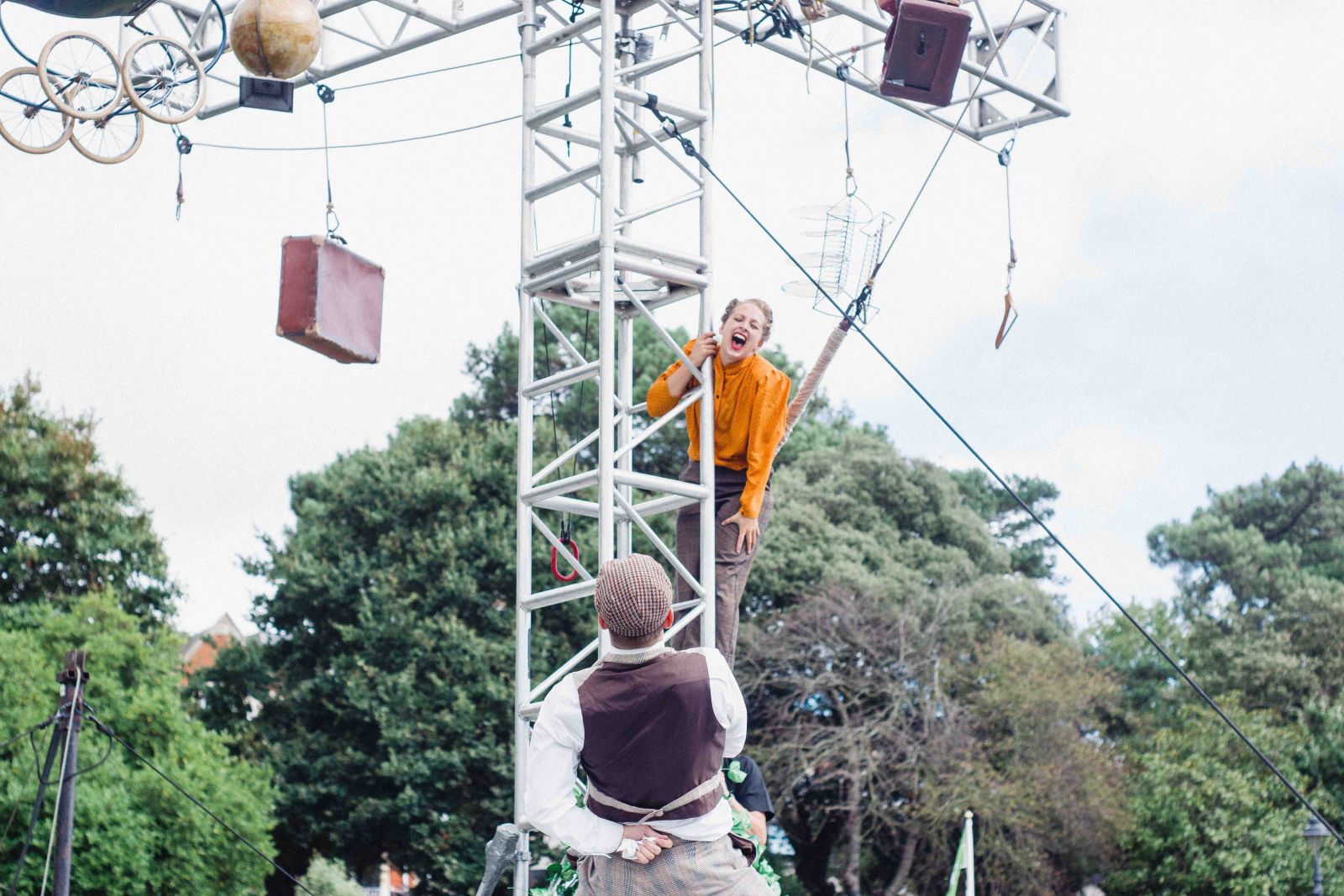 A lovely weekend at Arts By The Sea wrapped up with our touching performance of To Me, To You… Set in the beautiful Bournemouth, Arts By The Sea celebrated art across many forms with music, dance, art and installations from last weekend. To Me, To You… was just one of the many spectaculars at this wonderful festival.
We're overwhelmed with the responses from the audience members at the festival. Whether it's internationally or in the UK we love inventing and creating performances that not only tells a story but moves people. For those of you that didn't get to catch To Me, To You… see some of the audiences responses below:
"Collection of magical moments… relationships conveyed perfectly without words. The fact that it's mobile, flowing shows life is always flowing"
"Very sweet, relatable story beautifully told"
"Fabulous show, heartfelt, emotional, energetic, beautiful, unique - thanks to all involved, you are very talented. Next time I must remember to bring a hanky!"
"Magnificent, unlike anything I've ever seen, heart breaking and joyous"
Watch this space to see when To Me, To You… is next being performed or sign up to our newsletter by heading to the homepage to be kept up to date.
Back to News