We were thrilled to see so many new and familiar faces at our event at the weekend!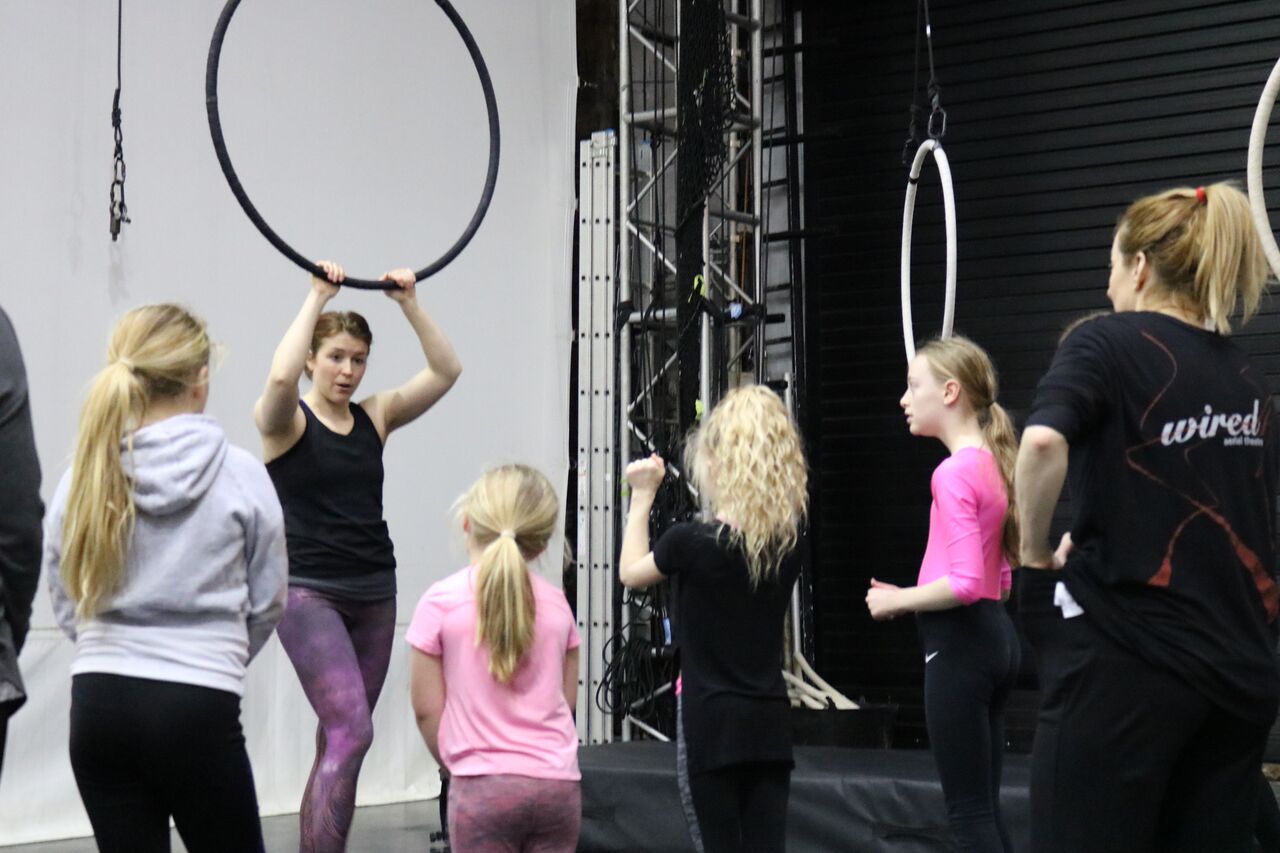 Our Get Creative day featured a range of workshops led by our incredible team. The first was our Junior Hoop and Silks class, we had a brilliant group of juniors who really got stuck in, they were able to learn about warm up and conditioning techniques used in aerial circus before being led through various skills on Hoop and Silks. This was followed by an assualt course play session, where our juniors had to zoom around the room completing challenges we had set along the way, the class was full of energy, excitement and plenty of laughs.
The afternoon sessions kicked off with adult Hoop and Silks which was followed on by our contemporary dance class led by our dance performer Viva Foster. The class explored ground based techniques that train and prep the body for bungee. During this, individuals were able to understand how their bodies can be used on the ground and how these skills can also be applied whilst in the air!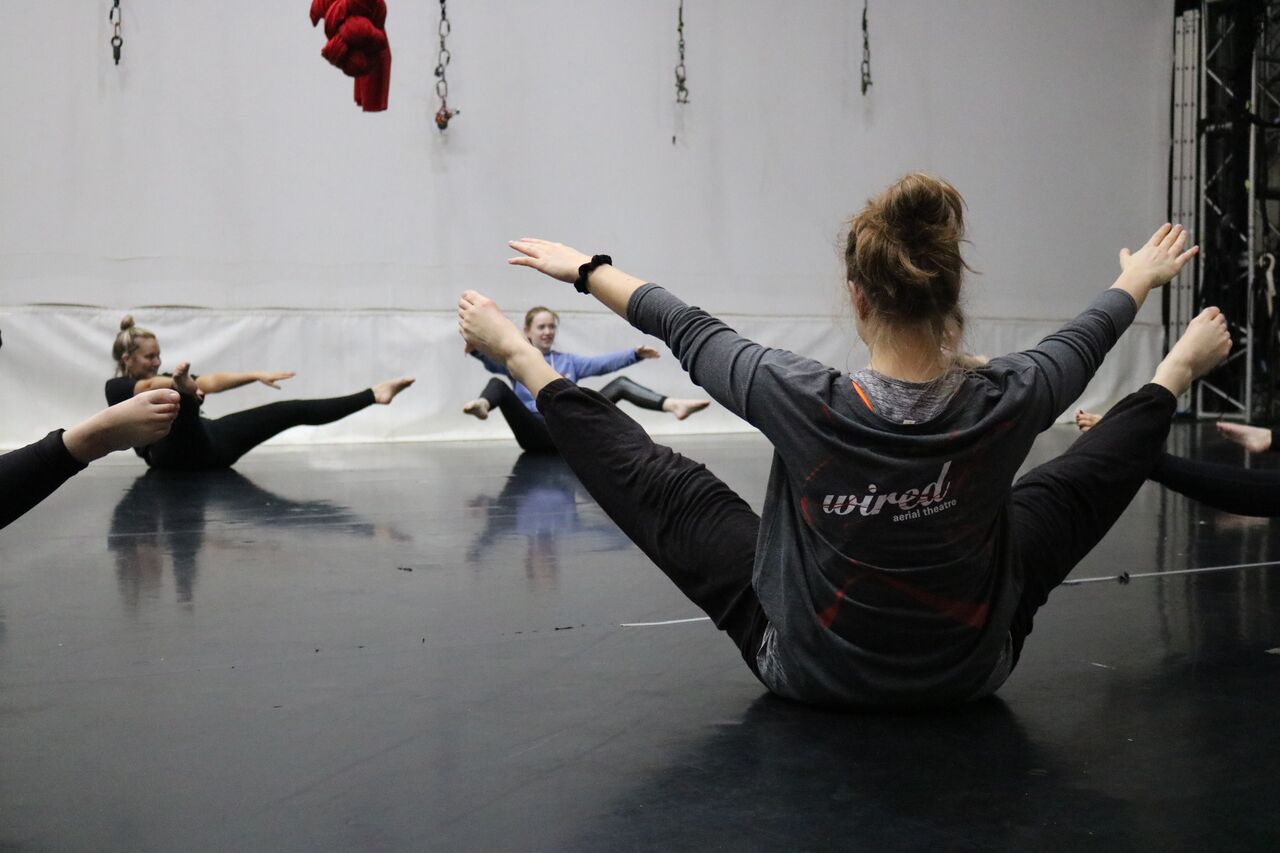 Speaking of air, our next workshop was in bungee-assisted dance, which was crazy bouncing fun but also great for individuals to experience learning to dance in partnership with a bungee. It was incredible seeing individuals enjoying moments of flight as they dived, turned and leaped through the air!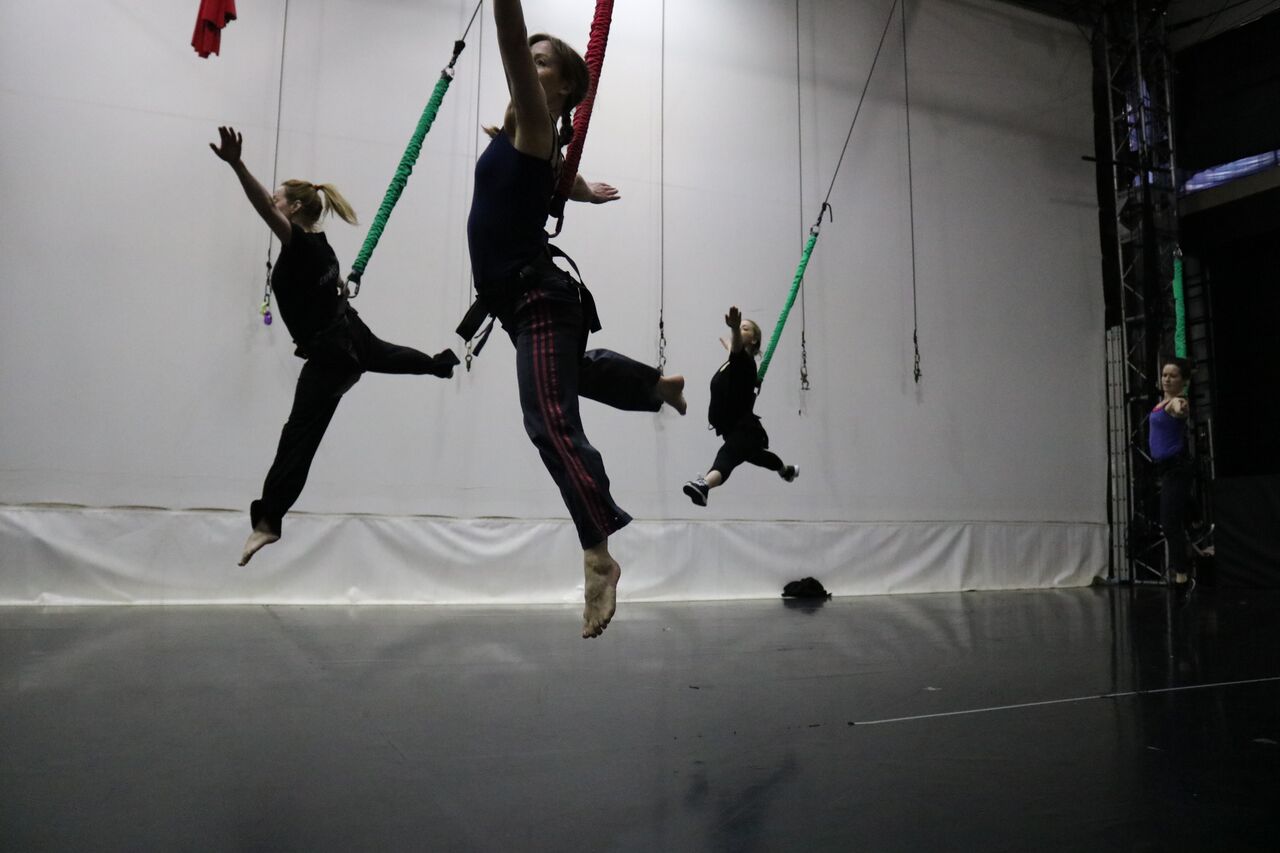 Our last activitiy of the day was Vertical Wall, during this we taught our participants specific exercises to help them change their perception of what it means to stand vertically on the wall. They also gained experience in running and leaping from side to side aswell as building a sequence so they they could all bounce in synchronicity with other class members.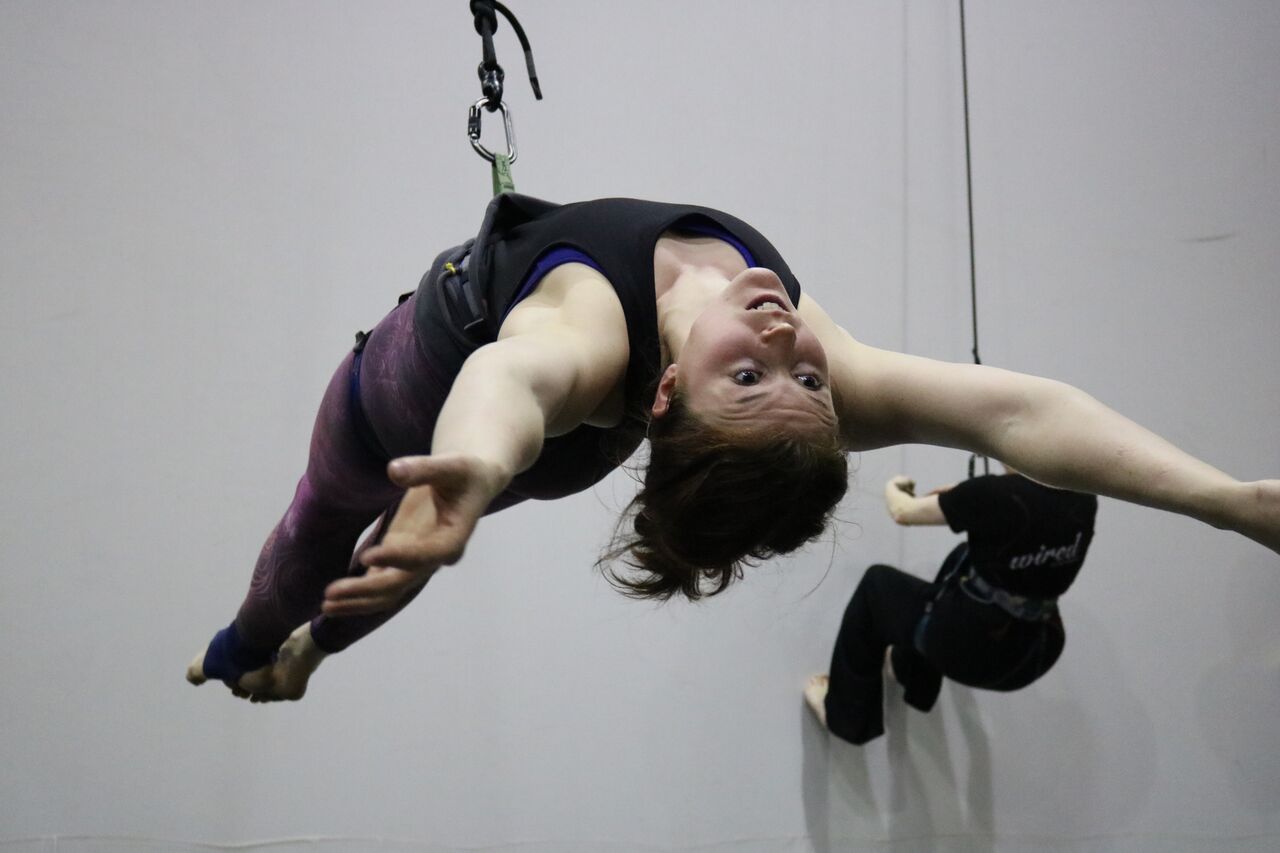 If you are intrested in giving any of these classes a go, take a look at our workshops page for all the latest activities we have to offer! We are excited to annouce that we are launching our bungee-assisted dance class after Easter! (booking details here)
A massive THANK YOU to all our attendees who really got stuck in and helped to make Get Creative such a success-we hope to see you guys again soon!
Please contact us if you have any queries.
Back to News