We were delighted to see so many faces, both familiar and brand new, at our free Taster Day at The Higher Space at the weekend! The day got off to a flying start with Junior Silks followed by Junior Hoops, both led by our dedicated circus tutor Sophie. A brilliant group of youngsters aged from 7 through to 14 got a taste of these aerial circus techniques as they were led through various skills, before some of our existing circus superstars showed off the amazing things they have learnt in their classes here in an open practice session.
In the afternoon it was the turn of the adults – again a wonderful mixed group of ages and abilities, from those who had dabbled with aerial before through to absolute beginners, all with a shared sense of adventure! They also had the opportunity to try their hand at our Hoops and Silks, before a fantastic Vertical Wall session where tutor Dani led the group through various moves and quite literally turned their world upside down!
Here are just a few of the lovely comments we received from participants:
Had such a fabulous time today. Thank you. Loved it. I want to fly with you all again soon x
I really enjoyed the course. Very nice staff and explanations. Nice atmosphere.
Clear instructions and great amount of time to test yourself.
It was so much better [than I expected] - lovely staff and really enjoyed the activities.
Fun, fun & more fun.
If you are interested in giving aerial a go, take a look at our Workshops page for all the latest activities we have to offer - we are excited to be starting a new Vertical Wall class in January as so many people loved the taster! (booking details here) And as always, feel free to contact us with any questions.
Thanks to everyone who helped make our Taster Day such a success – we hope to see you again soon!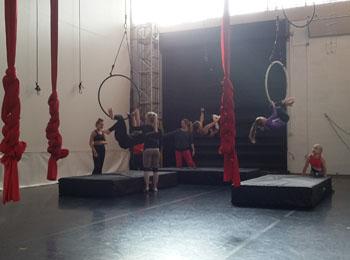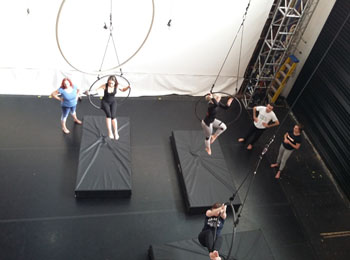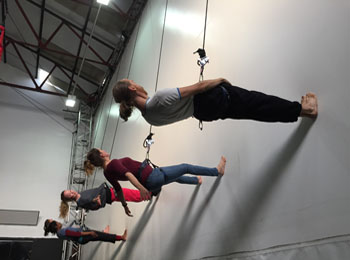 All image credits: Wired Aerial Theatre
Back to News